Drier Deserts, Hotter Suns [Playtest]
DDHS: 2 Year Anniversary Update
---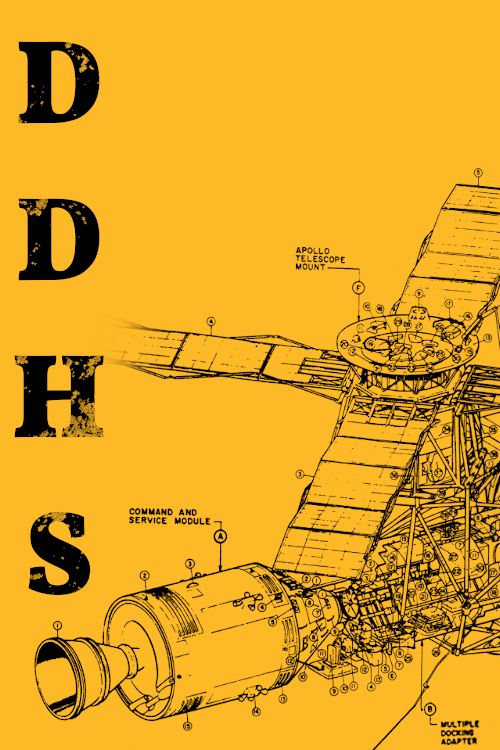 Howdy!

Exactly two years ago, I released the first public version of Drier Deserts, Hotter Suns. I had very high hopes for the project then, with lots of ideas and plans in the works.
But unfortunately, COVID happened. The effect that had on the game was pretty signficant, I went from running monthly play tests to hardly playing TRPGs at all. It really sucked, and not being able to play really damaged my motivation for the project. I'm really not a fan of running games online, and play testing a new game even less so. However, a lot has changed, and I'm working on DDHS again. You can read more about it on my blog.
So after 2 years, I'm happy to announce version 0.6 of Drier Deserts, Hotter Suns. This is the largest update to the game yet, and this version includes a brand new intro adventure to get running with the game super straightforwards. A lot has changed! Here's the log:
Added Across the Rosmarus Sector. An introductory adventure. Designed to get you playing DDHS, by the end, the players will have formed a crew, own a ship, have some cash, and be experienced in ground and ship combat.
Added a section entitled Voyages of a Rag-Tag Crew. A manifesto of sorts about how the game should be played.
Replaced the Merchant role with the Accountant role. Roles are supposed to be mainly for ship activities, and the merchant felt too much like a "bargaining check".
Moved the Gear section to right after the character creation.
Added a Hired Crew section, for taking on "hirelings/retainers".
Added some new ship systems
Expanded the referee guide to include tips on running bounty hunts and trading gigs.
Fixed typos, layout, and wording issues.
Updated the itch.io page. It was really out of date!
I'm excited to see how the project progresses from now on. I have some big ideas on how to streamline the rules, and want to greatly improve the layout, including new art!
Oh, and to celebrate two years of DDHS, I'm putting my Sci-fi micro setting WASTExWORLD on a 100% off sale. It's free!

Files
Drier Deserts, Hotter Suns v0.6.0.pdf
5 MB
Apr 12, 2022
Across the Rosmarus Sector.pdf
3 MB
Apr 12, 2022
Get Drier Deserts, Hotter Suns [Playtest]